"Farewell to Manzanar" screening
Christopher B. Smith Rafael Film Center
1118 Fourth Street
San Rafael, California, 94901
United States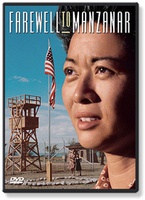 FREE ADMISSION (First come, first served, day of show. Doors open at 12:30 pm)
Working with Japanese American actors, director John Korty masterfully brought to the screen Jeanne Wakatsuki Houston's poignant memoir of lives forced into internment camps during World War II. Cinematographer Hiro Narita will join Korty in discussion.
Co-presented with the Japanese American National Museum, which will sell newly released DVDs at the screening. (US 1976, 107 min.)
Visit the Director's website >>

Purchase the DVD >>
We have articles on Discover Nikkei about the film and the DVD, including an interview with Director John Korty:
Farewell to Manzanar—DVD Introduces Film to a New Generation >>

JANM . Last modified Dec 06 2011 10:57 a.m.
---