JANM's 13th Annual Summer Festival on the Courtyard
Japanese American National Museum
100 N Central Ave
Los Angeles, California, 90012
United States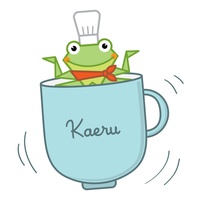 Attachments
FREE MUSEUM ADMISSION!
Celebrate summer with a day of family fun—crafts, music, and LA's first tea festival!
Fun Crafts & Activities for Families

Have your picture taken in a special cutout designed by artist Stan Sakai and decorate a picture frame to go with it!
Don't leave a spot with your teacup! Decorate a coaster!
Ruthie's Origami Corner: Add to the rabbits (& Labbits) appearing around the museum by making your own origami rabbit!
Toddler Room: A cool place for toddlers to hang out.
CONCERT: Ayagoromo - Mindful Transitions
Traditional Japanese Folk songs assimilated within Modern World Music sensibilities. Yoko Fujimoto and Derek Nakamoto bring an eclectic ensemble of musicians to Tateuchi Democracy Forum. $10 members; $15 non-members. Tickets can be purchased
here
. Co-presented by Kodo Arts Sphere America.
Los Angeles Tea Festival by Chado Tea lovers will experience a world of teas and tea cultures as they enjoy focused tastings of teas from many origins, meet new and established authors and tea company exhibitors inside the National Museum. Featured guest speaker will be James Norwood Pratt: Tea Author, Historian & Story Teller.
The Tea Festival will be opened on August 13 & 14, 2011 from 11:00 a.m. to 5:00 p.m. daily. Admission to the tea festival will be $15.00 per person at the door and advance purchase before July 31 of $10.00 per person or $10.00 per person for all JANM members. Tickets can be purchased at any Chado Tea Room or online at www.TeaFestivalLA.com.
For more information about Summer Festival, visit: http://www.janm.org/events/2011/08/#13

JANM . Last modified Jul 26, 2011 2:53 p.m.
---