Lost & Found: Reclaiming the Japanese American Incarceration
Japanese American National Museum
100 N Central Ave
Los Angeles, California, 90012
United States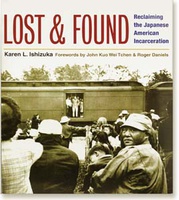 In November of 1994, the Japanese American National Museum opened its second major exhibition, America's Concentration Camps: Remembering the Japanese American Experience to both critical and popular acclaim. The exhibition utilized innovative inter-active displays of the 11 government-run camps, installed a fragment of an original barracks building used to hold Japanese Americans and encouraged former inmates to express their feelings, some for the first time since World War II.
Curator Karen Ishizuka will discuss the collaborative development of this landmark exhibition and read from her book, Lost & Found: Reclaiming the Japanese American Incarceration.

JANM . Last modified Feb 27, 2011 1:34 a.m.
---