FAAIM Chicago Filmmakers Short Film Event with Tatsu Aoki, Mako Fuwa, Masahiro Sugano and Others
Gene Siskel Film Center
164 North State Street
Chicago, Illinois
United States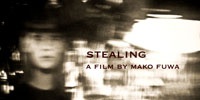 Filmmakers who have called Chicago home are featured in an exciting program of new films and live music. Featuring award-winning director and Grammy-nominated musician Tatsu Aoki and his new band Tokyo Nami.
Shorts by:
1. Loo Zihan
2. Melissa Hung
3. Tatsu Aoki
4. Vicky Yen
5. Gregory Cooke
6. Min Jeong Cha
7. Mako Fuwa
8. Shirin Mozaffari
9. Masahiro Sugano
http://www.faaim.org/local-shorts/
http://www.faaim.org/

intrepidmouse . Last modified Jul 09 2010 12:14 p.m.
---