OAA Presents: Okinawan Identity Through Ancient Ryukyuan Literature Lecture
Gardena Buddhist Church
1517 West 166th Street
Gardena, California, 90247
United States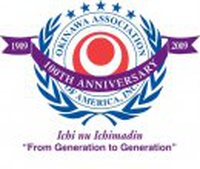 In relation to this year's theme, "Ichi nu Ichimadin" or "From Generation to Generation," Professor Eikichi Hateruma of the Okinawa Prefectural University of the Arts will speak about Okinawan Identity.
Professsor Hateruma is well-known for his expertise in ancient Okinawan literature and poetry. Professor Ron Nakasone (editor of Okinawan Diaspora) will provide translation.
This event is part of the Okinawa Association of America's centennial anniversary events. For more information, please visit http://www.oaamensore.org/100/

oaa . Last modified Jul 09, 2010 12:12 p.m.
---