OAA Presents: Wakamun nu Miati Meeting (Future Okinawa Kenjinkai Leaders Meeting)
Gardena Buddhist Church
1517 West 166th Street
Gardena, California, 90247
United States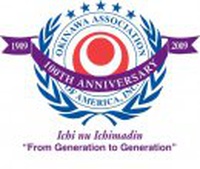 Come join this interactive discussion to contribute your thoughts on the roles that the Okinawan youth can invigorate the leadership and futrue of Okinawan community.
Topics include:
- Engagement and re-engagement of a younger generation of leaders within U.S. Okinawan associations in meaningful roles within Okinawa kenjinkai from around the nation
- Where Okinawan associations will be in 10-15 years
- Passing on the spirit of the Okinawa associations
This event is part of the Okinawa Association of America's centennial celebrations. For more information, please visit http://www.oaamensore.org/100/

oaa . Last modified Jul 09, 2010 12:12 p.m.
---