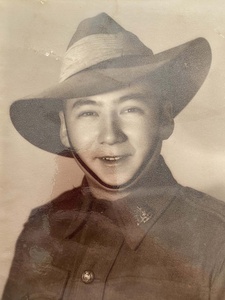 Tomo, my grandfather
My grandfather Tom (Tomo) was a joker, the self-confessed black sheep of the family. He liked to "stir the pot," and his deep belly laugh would erupt whenever he sensed some kind of family controversy.
Just for fun, he left my grandmother waiting at St. Andrew's Cathedral in Sydney on their wedding day "FOR A LONG TIME" (she said) for him to arrive. She wanted to strangle him. He just laughed.
I called him Pop. He was strong-willed, bullish, hard-working but also very charismatic and well-liked. He seemed to have inherited his confidence from his Australian mother, …