NOTICE
TO ALL PERSONS OF JAPANESE RACIAL ORIGIN
Having reference to the Protected Area of British Columbia as described in an Extra of the Canada Gazette, No. 174 dated Ottawa, Monday, February 2, 1942:
EVERY PERSON OF THE JAPANESE RACE, WHILE WITHIN THE PROTECTED AREA AFORESAID, SHALL HEREAFTER BE AT HIS USUAL PLACE OF RESIDENCE EACH DAY BEFORE SUNSET AND SHALL REMAIN THEREIN UNTIL SUNRISE ON THE FOLLOWING DAY, AND NO SUCH PERSON SHALL GO OUT OF HIS USUAL PLACE OF RESIDENCE AFORESAID UPON THE STREETS OR OTHERWISE DURING THE HOURS BETWEEN SUNSET AND SUNRISE;


NO PERSON OF THE JAPANESE RACE SHALL HAVE IN IS POSSESSION OR USE IN SUCH PROTECTED AREA ANY MOTOR VEHICLE, CAMERA, RADIO TRANSMITTER, RADIO RECEIVING SET, FIREARM, AMMUNITION OR EXPLOSIVE;


IT SHALL BE THE DUTY OF EVERY PERSON OF THE JAPANESE RACE HAVING IN HIS POSSESSION OR UPON HIS PREMISES ANY ARTICLE MENTIONED IN THE NEXT PRECEDING PARAGRAPH, FORTHWITH TO CAUSE SUCH ARTICLE TO BE DELIVERED UP TO ANY JUSTICE OF THE PEACE RESIDING IN OR NEAR THE LOCALITY WHERE ANY SUCH ARTICLE IS HAD IN POSSESSION, OR TO AN OFFICER OR CONSTABLE OF THE POLICE FORCE OF THE PROVINCE OR CITY IN OR NEAR SUCH LOCALITY OR TO AN OFFICER OR CONSTABLE OF THE ROYAL CANADIAN MOUNTED POLICE.



ANY JUSTICE OF THE PEACE OR OFFICER OR CONSTABLE RECEIVING ANY ARTICLE MENTIONED IN PARAGRAPH 2 OF THIS ORDER SHALL GIVE TO THE PERSON DELIVERING THE SAME A RECEIPT THEREFOR AND SHALL REPORT THE FACT TO THE COMMISSIONER OF THE ROYAL CANADIAN MOUNTED POLICE, AND SHALL RETAIN OR OTHERWISE DISPOSE OF ANY SUCH ARTICLE AS DIRECTED BY THE SAID COMMISSION.

ANY PEACE OFFICER OR ANY OFFICER OR CONSTABLE OF THE ROYAL CANADIAN MOUNTED POLICE HAVING POWER TO ACT AS SUCH PEACE OFFICER OR OFFICER OR CONSTABLE IN THE SAID PROTECTED AREA, IS AUTHORIZED TO SEARCH WITHOUT WARRANT THE PREMISES OR ANY PLACE OCCUPIED OR BELIEVED TO BE OCCUPIED BY ANY PERSON OF THE JAPANESE RACE REASONABLY SUSPECTED OF HAVING IN HIS POSSESSION OR UPON HIS PREMISES ANY ARTICLE MENTIONED IN PARAGRAPH 2 OF THIS ORDER, AND TO SEIZE ANY SUCH ARTICLE FOUND ON SUCH PREMISES;


EVERY PERSON OF THE JAPANESE RACE SHALL LEAVE THE PROTECTED AREA AFORESAID FORTHWITH;


NO PERSON OF THE JAPANESE RACE SHALL LEAVE THE PROTECTED AREA EXCEPT UNDER PERMIT ISSUED BY THE ROYAL CANADIAN MOUNTED POLICE;


IN THIS ORDER, "PERSONS OF THE JAPANESE RACE" MEANS, AS WELL AS ANY PERSON WHOLLY OF THE JAPANESE RACE, A PERSON NOT WHOLLY OF THE JAPANESE RACE IF HIS FATHER OR MOTHER IS OF THE JAPANESE RACE AND IF THE COMMISSIONER OF THE ROYAL CANADIAN MOUNTED POLICE BY NOTICE IN WRITING HAS REQUIRED OR REQUIRES HIM TO REGISTER PURSUANT TO ORDER-IN-COUNCIL P.C. 9760 OF DECEMBER 16th, 1941.
DATED AT OTTAWA THIS 26th DAY OF FEBRUARY, 1942.
Louis S. St. Laurent,
Minister of Justice

What does the 75th anniversary of the internment mean to mean to me as the child of internment survivors?
As the child of internment survivors Takeshi Norman and Sumiko (nee Hayashida), I have been asking myself this question a lot this year. World War Two was the worst of times for us as we were the victims of a cultural genocide that was meant to rid Canada of every person of Japanese descent. Sure, we have evolved, but, truly, Canada still has a very long way to go in respect to human rights, especially regarding the First Nations people.
Ah, I still shudder whenever I think about my young parents growing up in British Columbia concentration camps and on a Manitoba sugar beet farm. As much as we bemoan the fact that young Nikkei don't know what their grandparents and great grandparents went through, truly how can they when Canadian teachers aren't teaching our Japanese Canadian stories too?
Last year was a good one for those still fighting the good cause. The British Columbia government recognized more than 56 Japanese Canadian sites in that province as historical. Noteworthy too is the Landscapes of Injustice initiative by the University of Victoria led by Dr. Jordan Stanger-Ross to find out what really happened to the Japanese Canadian property that was taken by the government and never returned as it had promised.
The following are comments about what this 75th anniversary means to some members of our community:
* * * * *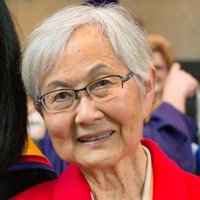 "When I think about the 75th anniversary of our incarceration, I think about my parents and grandparents. It was how they dealt with the situation of being uprooted, dispossessed, dispersed, and enslaved that gives me courage to continue educating the public about the events of the seven years that our community was made to suffer. Even after my parents' dreams and future were snatched away from them, they chose to forgive although they could not forget their terrible journey. Like Nelson Mandela, they believed that forgiveness liberates the soul. By forgiving, they moved forward and succeeded in life."
— Mary Keiko Kitagawa (nee Murakami)
Retired high school teacher, born on Salt Spring Island, BC, in 1934 and
forced to work on a sugar beet farm in McGrath, Alberta during WW2.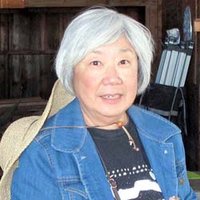 "The 75th anniversary is a time of atonement, the time when Canadian institutions are inspired to make up for what has been neglected since 1988, the year of the official apology. Our calling,as today's activists and yesteryear's victims, is to help this nation overcome its repressive colonial past, so that we may establish a wholly equitable society that honours and protects every individual who lives in this land."
— Diana Morita Cole
American Nisei, born in Minidoka concentration camp and currently living in Nelson, BC, author of Sideways: Memoir of a Misfit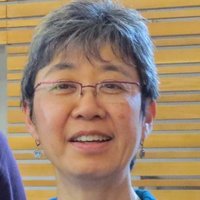 "I happened to be in Vancouver and was privileged to attend UBC's Day of Learning on October 10. This memorable event marked the 5th anniversary of the granting of honorary degrees to the 76 Japanese Canadian students expelled in 1942. It also featured a series of panel discussions and workshops complimenting new courses meant to educate current students about the evacuation, internment and dispersal of BC's Nikkei citizens 75 years ago. It was empowering to be among Nisei elders, committed educators and activists, and young people eager to learn about this dark period in Canadian history. Education in action!"
— Susan Aihoshi
Toronto Sansei, author of the novel Torn Apart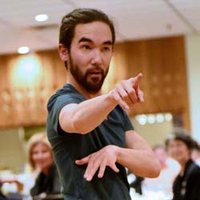 "If the internment never happened, I wouldn't be alive. At 31, I am perhaps the youngest sansei in Canada, and I never thought I had a Japanese Canadian identity, until I met more Japanese Canadians and started to realize: that IS our identity. Though we've been instilled with the task of blending in with the greater public, we have also been instilled with morals of hard work, and determination. My family has shown great bravery, generosity, and selflessness to shelter me from the deep hardship that they went through, and I'm only starting to realize how much it has shaped me in my life and career paths."
— Mark Ikeda
Calgary Sansei, actor/dancer/poet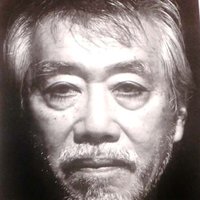 "What the 75th anniversary of the internment means to me....? A moment to reflect on the powerful forces of assimilation on Japanese Canadians - both external and internal. And how our individual and collective instincts for community persist -- nostalgically for Powell Street and the West Coast, and tangibly in our day-to-day, cross-country, truthful living of our Japanese Canadian lives."
— Bryce Kanbara
Sansei, artist, and curator/owner of You Me Gallery in Hamilton, ON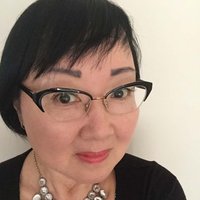 "This anniversary is particularly significant to me now that I am with the Nikkei National Museum. Growing up, my family didn't speak of internment. Usually our extended family gathered for Christmas and that's when some stories of life prior to the Second World War would be told, describing the wilderness of BC, the adventures of farm life or fishing, canoe travels between North Vancouver and Stanley Park, but nothing of the forced uprooting, dispossession, or exile. But my experience isn't unique. So many stories still remain untold in too many Nikkei families. We need to continue to open the dialogue."
— Sherri Kajiwara
Director/Curator, Nikkei National Museum, Burnaby, BC1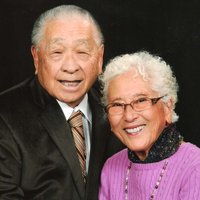 "To us both (Susan and Frank), each major anniversary that comes along brings back many flashback memories especially of the earlier worst past that we were trying to erase out of our memories to keep our sanity. The bullies and victims are all products of our upbringings and experiences so going by our Canadian values it's up to all of us to try and better the good and fix the bad whether we were brought up properly or not to be good/bad human beings. As each anniversary passes, as Japanese Canadians (JCs) we see that we are moving forward slowly to reach our big picture goal of being accepted as ONE in every way. As we now move forward, the white supremacist origins of Canada as a country became less impactful in the way our fellow Canadians treat us JCs, other visible minority and changed with respect and equal rights. Highlights – changes of law to give us equality and voting rights in 1949, Multicultural Canada in 1987 and the fed's 1988 apology just didn't happen without involvement of hard work. Our JC community still continues to speak out against racial bigotry. All minorities are gaining from it. The JCs wanted to be accepted as ONE since day one when the initial Issei immigrants landed in Canada in the late 1800s, brought us up that way and worked hard together with the Feds and the younger generations are still working at it.
The Nikkei National Museum & Cultural Centre in B.C. are doing a great job developing educational courses of the TRUTHS what happened to the Japanese Canadians' historic past for school education so now the Feds should work along with them to make it mandatory studies for all provinces. Education is a must to change for betterment.
We are very pleased with how things are moving forward for the JCs and our future generations. What is life all about anyways? Not hate! It's all about sharing, happy living, laughing and love! CHANGE is the law of life for betterment and happiness by treating others the way you would like to be treated with respect and love - so CHANGE!
Note of Encouragement: Yes, Indigenous people of Canada and prime minister Justin Trudeau, it can be done even after 150 years of non-celebrations by the Natives on Canada Day. Division will never work especially with another Nation within a Nation, Mr. Justin Trudeau! Diversity only works if you are CONTRIBUTING as ONE - not divided. Reconciliation and healing can only start after the Feds apologize and work hard to correct the wrongs together as ONE which should be the common big picture goal! Canada is a democratic country so everybody should have equal rights so don't even think about giving special rights to any one group. The Indigenous people are also our brothers and sisters, you know! We would like to share our JC history lessons developed by NNMCC (Nikkei National Museum & Cultural Centre) with all of you leaders so that you can put yourselves into our boots to listen and understand how to fix the Indigenous Injustice once and for all."
— Frank & Susan Maikawa
Niseis from Collingwood, ON2
Notes:
1. Sherri Kajiwara's featured exhibit: Hastings Park 1942, in commemoration of the 75th anniversary of the forced uprooting of the Japanese Canadian community from the westcoast of Canada.
2. Retired engineer Frank is the nephew of the owner of the Maikawa store on Powell Street. Retired teacher Susan's family [nee Suyama] went to Japan and returned to Canada in the 1950s.