ʻOiai e nana mai ana no na maka.
While the eyes still look around.
While a person is living, treat him kindly and learn what you can from him.

ʻOlelo Noʻeau—Hawaiian Proverbs & Poetical Sayings, #2381
—Collected, translated, and annotated by Mary Kawena Pukui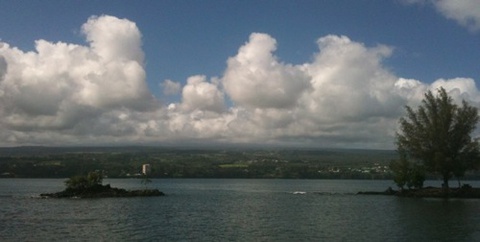 This article is dedicated to my mother, Margaret Mitsuko Tahara Tanoue who died on November 22, 2011 in Honokaa, Hawaiʻi. How she lived her life helped me to become who I am today. She was down to earth and a wonderful cook, seamstress, athlete, hula dancer. She didn't preoccupy herself with pleasing others. She was her own person.
I remember one time she asked me to have lunch with her anywhere I wanted. At 74 years old, she had earned some money by working for the 2000 census going door to door and she wanted to treat me to lunch. We had never really had that kind of solo time together. She drove a half hour to my home in Waimea and I drove us another half hour to lunch. It was delightful, just hanging out with each other at one of the west side hotel restaurants that overlooked the ocean. She took time to taste the sweetness of life. She knew how to do this.
Ma lived her last five years of life in a long-term care facility called Hale Hoʻola Hamakua because of multiple strokes. Prior to that, she lead a very active life. She enjoyed sports of all kinds. When she was younger, with four children of her own (a fifth to come when I was a high school senior), she got us enjoying games like softball, kickball, badminton, volleyball, croquet, table tennis, dodge ball, and tetherball. All of the neighbor kids got in on the action too and we had lots of fun.
She was an accomplished horsewoman though she only talked about the fun of riding and sports and never bragged about her skills. She was a good-looking woman and was known as the beauty queen of Kaapahu where she grew up. She was not vain and never compared herself to others. She was a straight-shooter, didn't play mind games. And on a few occasions she would give me some advice. One thing that I remember her telling me was that it wasn't a good thing to always win at cards with your significant other. That's all she said. I remember thinking "why?"
A year before her first stroke, at age 79, and after competing a few earlier years at the Kupuna (Senior) Olympics for the County of Hawaii and placing second a couple of times, she took first place in table tennis. She never bragged about it although I know she was happy about it. She was positive about life and wasn't afraid to try different things. She knew about the importance of practicing—if you don't use it, you lose it.
In the 1990s when I worked in Hilo, I used to stop over at my parents' house after work weekly and many times Ma would be practicing the hula. She'd smile because she knew she had a dancing partner. Sometimes she'd ask me questions about movements and other times I'd ask her questions and we'd dance together in the living room there in Kukaiau—our bodies enjoying moving to the Hawaiian music, together. I'm gonna miss you a lot Ma. Thank you for all that you did for me. I love you!
Here's a wonderful slide show of her life with music by IZ that was put together by my niece, Melanie Mililani Tanoue.
Margaret Mitsuko Tahara Tanoue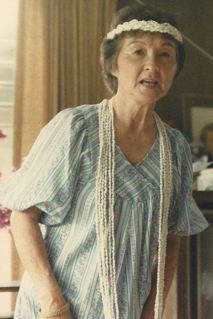 Margaret Mitsuko Tanoue was born in the Olaa/Volcano area of Hawaiʻi to Joichi and Tomeyo Tahara on December 7, 1925. She was the third child of nine children. They lived for a time in Volcano, Hawaiʻi where her father worked as a postman. Her parents moved to Paauilo Mauka or Pohakea in the late '30s and built a house and general store.
Her father was very active in the Japanese community including the language school and supported three Buddhist temples in the area: Shingon, Hongwanjii, and Jodo Shinshu.
She went to Kaapahu School (up to the 6th grade) and then went to Honokaa Intermediate and High School. She also went to the Japanese School for 10 years and became proficient in reading, writing, and speaking. She studied shorthand and accounting in school. She also learned to sew and draft patterns.
The family was not rich, but they lived a comfortable life. Her father was ahead of his time. He built their Pohakea house with electricity using his own generator. They also had one indoor toilet as well as an outhouse. They also had a big garage where a traveling man would come and show monthly Japanese movies for the community.
Pearl Harbor was bombed on her 16th birthday. Her father was arrested by the FBI a few months later for no reason other than he was Japanese and held an important position in the community. He was taken first to Sand Island and then interned at Honouliuli on Oahu where he died nine months later of an aneurysm. Her older brothers Nash and Fat volunteered in the highly decorated 442nd Regimental Combat Team and were involved in saving the Texas "Lost Battalion" in the Vosges Mountains of France.
When she graduated from high school she helped her mother at the store and picked coffee on their farm. She also got her driver's license and drove their truck to deliver groceries since most people did not have cars. After the war, she went to work in Paauilo for American Sales selling appliances where she met her future husband, Robert (Bob) Naoyuki Tanoue. Her oldest brother Nash walked her down the aisle at her wedding. She did the bookkeeping for Bob's Repair Shop until she and Bob retired.
Bob and Margaret loved to go dancing—jitterbug and others—at the weekend dances in Paauilo after the war. She loved to play games like hanafuda, American card games, checkers, and mah jong. She also loved sports: tennis, ping-pong, volleyball, badminton, tetherball, swimming, baseball. She could do Double Dutch jump-rope and roller skate. She also loved the hula and was part of the kupuna class for Halau Hula Ka Noʻeau.
She knew how to work hard and also how to relax, have fun, and enjoy life with family and friends. Moments after she passed and for the next few hours, there were breath-taking beautiful rainbows that appeared one after the other over the Pacific.
*This article was originally published for the Halau i Ka Pono Hula Newsletter in January 2012.