Mixing It Up: [Identity and Music] Innovation - Hapa Japan 2013 Festival - Day 1
USC
University Park Campus
Bovard Auditorium (ADM)
Los Angeles, California, 90007
United States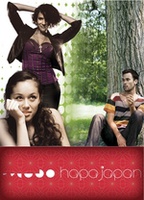 REGISTRATION OPENS 9 AM ON WEDNESDAY, MARCH 6, 2013 ON THE USC VISIONS AND VOICES WEBSITE - MARK YOUR CALENDARS!
Summary:
An evening concert event featuring mixed-race artists KINA GRANNIS, JUSTIN NOZUKA, and GOW.

Presented by USC Visions and Voices: The Arts and Humanities Initiative
Description:
Crossing boundaries, taking risks, making music and redefining identity—"Mixing It Up" will showcase a broad range of talent from mixed-race artists in an exciting evening of cultural and artistic performance. Musical performances from popular YouTube artist and USC alum Kina Grannis, Japanese-Canadian singer/songwriter Justin Nozuka and Gow, from the Japan-based group Genez, will be woven with interactive conversations and stories from the artists about their cultural roots and mixed identity, experimentation with innovative technology and music-making outlets and the risks and challenges they have faced in building their careers in inventive, groundbreaking ways.
Presented by USC Visions and Voices: The Arts and Humanities Initiative. Organized by the USC Center for Japanese Religions and Culture, with additional support from the USC Program Board Special Events Committee.
---
More on HAPA JAPAN:
A FREE FESTIVAL CELEBRATING MIXED-RACE AND MIXED-ROOTS JAPANESE PEOPLE AND CULTURE!
Come join us at from April 2-6, 2013 in Los Angeles for a concert featuring hapa artists, a comedy night at East West Players, readings by award-winning authors, a historical exhibit at the Japanese American National Museum, film screenings of great documentaries, and a 2-day academic conference at USC.

athenamari . 更新日 2013年2月1日
---