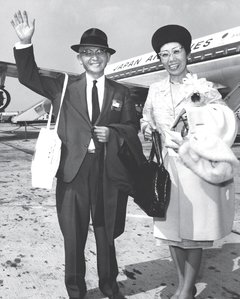 Read Part 1 >>

Do you remember if there was any convincing that Mr. Wada needed to do with your family?
No, that I have no idea. I just imagine what happened was he says, "Take me, too."
To get back to the history, they were allowed to voluntarily leave California. And I think there something like 10,000 permits given out. Out of that 10,000 only few made it. Not many. Some of what I read is that they were turned away at the border. Some others put in for a permit with the intention of leaving but changed ...