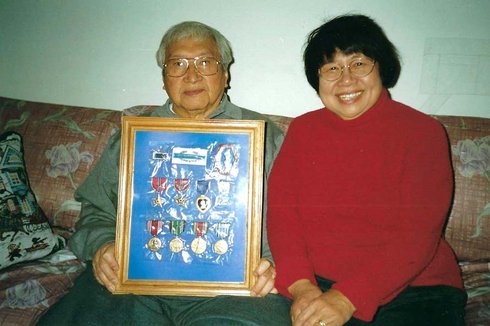 "At the field camp (in Europe), kids came to us begging for food, with pans in their hands. Hakujin soldiers kicked them or dumped their leftovers in the garbage in front of them, but us Nisei soldiers, we put our leftovers in each of their pans, thinking that they were like our (Nikkei) kids at home (in the camps) in America…," Edie Horikawa recalls.
He witnessed how war affects children more. Edie had taught art classes to about 200 children at Pinedale relocation center in California before he joined the army.
"The classes were meant to keep them out of ...