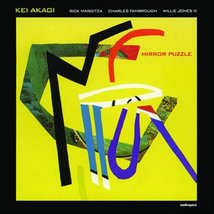 I recently met jazz pianist Kei Akagi quite by chance.
My school recently got a distinguished new student, Masao Honma, a Sendai-based classical music composer. He wants to improve his English so he can communicate better with his English-speaking peers. The other teachers said Mr. Honma, despite being middle-aged, was a quick learner. So I wanted to make his acquaintance.
I was impressed by how quickly he picked up new grammar structures. I'd just arrived from a short tour of Tohoku so I recapped it for him; he's from Aomori, close to Kanagi, novelist Osamu Dazai's hometown ...