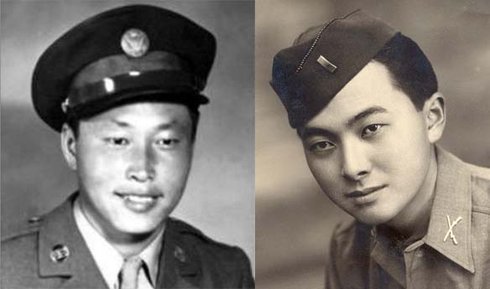 Heart Mountain, Wyoming, 1943. My uncle Kenney Miyake visited us. Uncle Kenney is my mother's brother. They were born in Portland, Oregon. He wore the uniform of the 442nd Infantry Battalion.
He reached into his travel bag and showed me his Army 45, a monster gun in my little hands. On his uniform was a medal, a Purple Heart because he was wounded in Italy. I wanted to wear a uniform just like my Uncle Kenney. I wanted to be a soldier, but I was only three years old.
After Heart Mountain, during my childhood, boys liked to ...