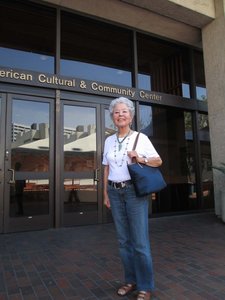 Returning Home to Japan—and Her Father's Rice Balls—for the First Time
In 1956, Fumiko Lopez and her husband, Luis, arrived in San Francisco. They got on a Greyhound bus heading to Southern California and started living in a renovated garage at Luis' sister's house in the city of Los Angeles.
"We didn't have a house, a car, or money. We had nothing. We started our life with just one suitcase. Our garage room had no kitchen or bathroom. My husband was working in the dining hall of the army, purchasing food for ...