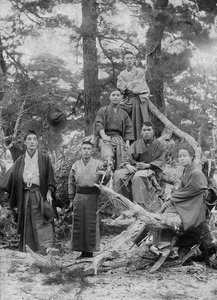 How Jichan Became an Araki
Although Jichan was born Nisaku Kaneda, the second of four sons in the Kaneda family of Fukui-ken, when he married, he took the family name of his wife, Masa Araki, acting as a yoshi, so that the Araki family name could be continued. Jichan, around twenty-seven years old, and Bachan, about twenty, were married in Tacoma, WA in December of 1913.
Bachan was an only child, and as a female, she could not carry on the Araki name for the Tokyo branch of the Araki family that was established by her father, Kyuzo Araki. Bachan ...