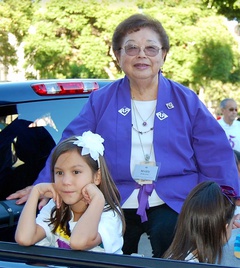 The longer my father and I navigate the Inglewood Cemetery, the more comical it becomes.
"Turn here, no turn there, oh there it is!" No matter how many times we visit, that same frazzled exchange is always held. But, when we finally get to the top of the hill, the view makes our antics worthwhile.
It's almost ironic to see the world from this height, buzzing with wondrous life while the departed rest peacefully above. At this altitude, it is only the horizon that blurs city life with the afterlife.
And in this very cemetery is where my family finally …