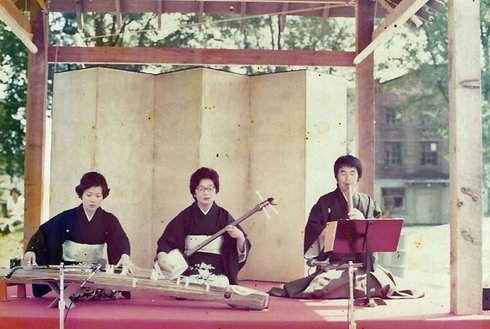 Read Part 1 >>

Were you ever drawn to any other traditional Japanese instruments like the taiko?

Well, it looks to me that today's taiko players take a totally different approach to training themselves. Mr. Daihachi Oguchi, a jazz percussionist, considered to be responsible for transforming O-suwa style ceremonial taiko into a stage performing art form had yet to organize his group when I was in Japan.
The first taiko performance in Vancouver was by "Ryujin Daiko" from Fukui-ken at the first annual Powell Street Festival in 1977, which I was the project sponsor under a federally funded program "B ...