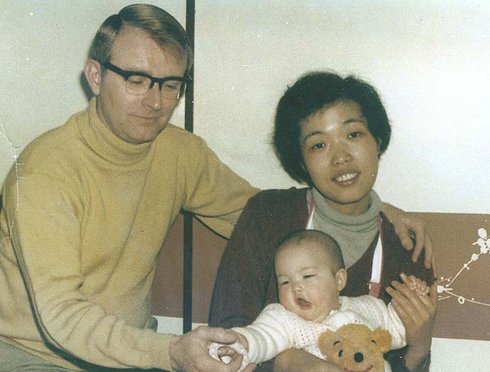 The Leaf Book

In the fall of third grade, when my teacher
assigns the leaf-book project—collect
and name at least a dozen tree leaves—
my dad drives our family to an arboretum,
he brings a field guide and we're all leaf-picking,
all saying gingko, chestnut, walnut, buckeye.
Mama writes down American names,
learns too that rootbeer-scented sassafras bear
three kinds of leaves: mittens, gloves, and palms.
The night before my book's due, he stays up.
He helps sort leaf after leaf, irons them
between waxpaper pages he's cut.
By the circular light of a lamp
he ...