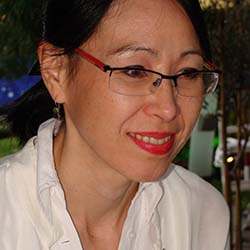 Read part 1 >>

To get back to the prompt this forum is based on, I answer that I do see a parallelism between those expansions in an Asian American literature's aesthetic/stylistic reach and that 1980s Presidential apology to Japanese Americans (although those $20,000 checks remain a bit of a thorn, and most pooled the money for monuments and programs that would keep the memory of those ten internment camps alive for future generations).
Those were the kinds of things that happened in my generation's early adulthood.
Certainly, they were momentous revelations. But to me, on a ...