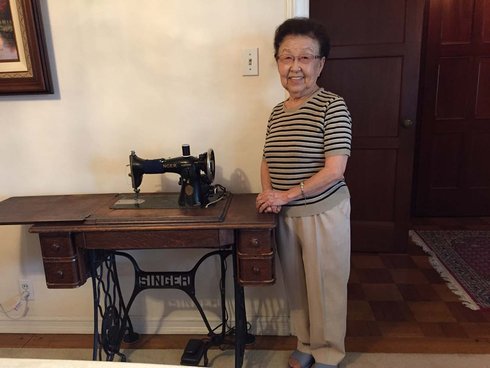 "Objects have the longest memories of all; beneath their stillness they are alive with the terrors they have witnessed."
—Teju Cole, The New York Times Magazine
An immaculate 1930-ish Singer sewing machine—richly embellished with gold filigree detail, a solid wooden folding table, and an intricately curved cast iron stand—sits in the den of Flora Shinoda's home in the Leimert Park area of Los Angeles. Its impeccable design and cherished care are reflected in the fact that the nearly octogenarian machine still works today. Wrapped around the body of the machine, there is a delicate handmade fabric collar ...