Nikkei Chronicles #6 — Itadakimasu 2!: Another Taste of Nikkei Culture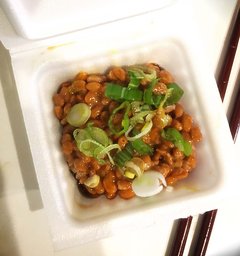 I love natto. But it wasn't always that way. My mom gave me my first taste when I was around seven or eight years old and it didn't go well. I gagged and begged her for a cup of water to wash the bitter taste out of my mouth. "It's good for you," she said, but I swore right then that not a single, slimy, smelly bean would ever touch my lips again.
Growing up, I put it on the same list with things like tamago gohan and tazukuri—weird foods that my parents and grandparents ate ...