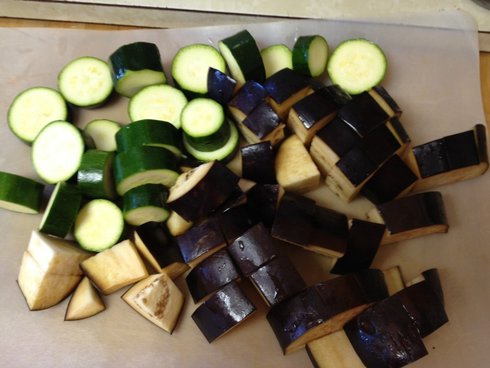 When Josh and I were in college and just learning how to live together, we also had to figure out how to cook together. It didn't take long to find our go-to multicultural meal plan: chicken, vegetables, rice (Asian nights!). Or, chicken, vegetables, pasta (Italian nights!). We had lots of variations: stir-fry chicken teriyaki chicken, BBQ chicken, chicken cacciatore. For vegetables: salad, steamed broccoli. For carbohydrates: rice or pasta.
Every once in a while, we'd break out of the routine and splurge on some ground beef, and we'd make okazu.
In Japan, okazu is just a name ...