The JABA Legacy Project: Pioneering Jurists in the Nikkei Community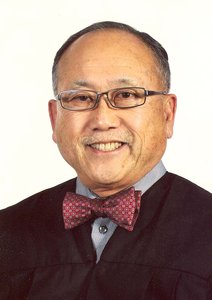 Anyone who has ever met Judge Ernest Hiroshige, who sits on the Los Angeles County Superior Court bench, knows about his signature bow tie. There's no huge story behind it—"I just like bow ties," he said.
The influence of his bow tie reaches far beyond the walls of Department 54 at the Stanley Mosk Courthouse. In fact, the 32-year-old veteran of the bench tells a story about Clyde Kusatsu, a friend and actor who wore a bow tie—in honor of Hiroshige—to an audition for the role of a judge on the legal drama L.A. Law ...