Killer Roll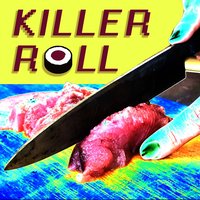 The first thing I figure out: that my date, Ray DiPietro, wasn't quite who he said he was.
Before I can even call in his murder, the police arrives at my workplace, Yudai's Corner. First it was a couple of plainclothes detectives in an unmarked car. And then five black-and-white squad cars with Santa Clara Sheriff's Department emblazoned on their side doors.
I begin shaking like a leaf. A woman pulls me aside, shows me some official identification and starts to pat me down while her male partner watches.
"What are you doing? I didn't kill ...