As You Like It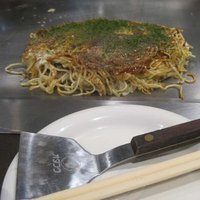 We have only forty-eight hours to bring Hiroshima World to Manhattan. I take that back. Now forty-seven hours.
We're turning our apartment—well, our apartment for the next forty-seven hours—into a most magical traveling adventure to our hometown, Hiroshima.
My best friend Risa has hand drawn the invitations and used her department's photocopy machine to do some guerrilla printing. (Not that easy because she needed to steal the code.) She's taken photos of the invitation with her phone and posted it all over social media.
If she's doing all of that, what am I doing ...