Killer Roll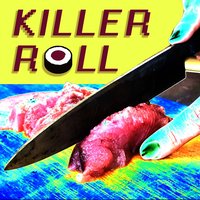 One of the first things Yudai, my boss at the sushi bar, taught me was how to properly sharpen my knife.
He uses the traditional Japanese method of mizunoushi, or literally water stones. They are rectangular stones that look like the Japanese confection yokan. After soaking them in water for 12 hours, you remove the stones and sharpen your blade with them, scraping the blade against the stone's surface at a 15 degree angle.
Here in Carrie's car, we don't have the luxury of using water stones, and rely on the next best thing—Crowe's sharpening ...