Excerpts from "Dream of the water children, dream of the water children"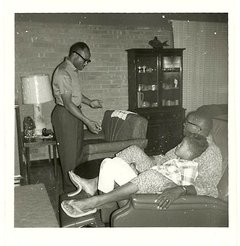 Read "Part 6: Constant King [1 of 2]" >>

How, then, are manhood, fatherhood and hierarchies constructed in this? It's not just one thing.
You're too young to remember, I think. One time I was giving you a bath. It was at our house in Ōme. Your Dad came to Japan to see how we were doing, a year after he was here for your birth. We were still waiting for the American government to let us marry. Until then, your father could visit us only once a year.

I was putting you in the bath and your father ...