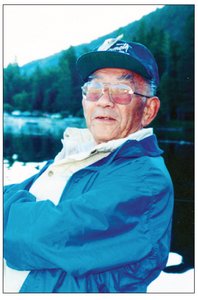 Recently the last of the Nisei generation in the Morimizu clan passed away at 95. Kei Morimizu was the younger brother of Hiro. His passing was the catalyst for this story.
It was at this time I had the opportunity to chat with two of Hiro's children, Danny and Dale. (They are my wife's cousins and, therefore, her Uncle Hiro). During our visit some of the unique family history came to light. I had never heard or may have forgotten these accounts but they make up another great Nisei story!
When war broke out, Grandpa Morimizu was detained ...