Imagine Little Tokyo Short Story Contest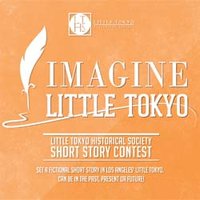 I don't know what drove me to perversely show up at the Nippon Ichi-ban Ramen house on our designated day and time as if we were still together. We'd shared the same table for lunch every Wednesday for three years. I was proving her point about my rigidity and boringness, which were the reasons she cited for dumping me. I chose to ignore the real reason; the pretty-boy, new trial attorney on the Sugarman case. No matter how many ways I came up to compare myself to him, I lost.
I stared out the cafe window, watching the ...