Gifts from Jichan and Bachan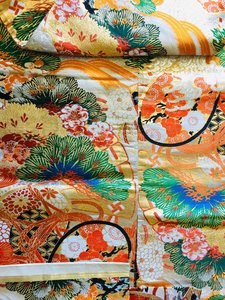 Jichan and Bachan brought back many beautiful gifts from their trips to Japan. They ordered lovely, hand-dyed silk kimonos for my mother, my sister Louise, and me, each embellished with the Araki family crest. Beautiful belts (obi) were part of each kimono set. One year, they gave me a gorgeous brocade piece fabric which shimmered with silvery threads.
Growing up with Jichan and Bachan, I learned a complex and loving pattern of customs around gift giving and receiving, an important part of Japanese culture which was retained in America. No one explained it to me. It was simply the proper ...