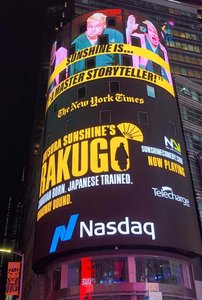 Washin Kai and Town Hall Seattle welcome renowned entertainer Katsura Sunshine for a special performance of unique storytelling called rakugo. Rakugo (from the kanji for Kyoto, the capital, + speech, language) is a 400-year-old tradition of comic storytelling in Japan.
Katsura Sunshine starred in the NHK World TV series Dive into Ukiyo-e, emceed the opening reception for the G20 Summit in Osaka in 2019, and has performed in an extended run of shows Off-Broadway. This special, English-language performance will be broadcast live from Tokyo.
Sunshine will perform one traditional rakugo story and another written by his master. That is how he ...