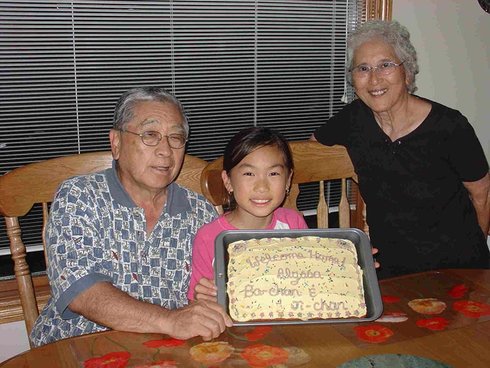 Editor's Note: This series of articles is taken from a diary kept by Nikkei Canadian Alyssa Erin Woo, then ten years old, during her trip to Japan with her grandparents.

Part 8 >>

Tuesday, July 19, 2005 – My Last Day of Japanese Adventure

This morning, Emi-chan made us a fancy breakfast. We had half an egg that was cut zig-zagged and toast. There was also melon for dessert.
Uncle Kaku-san took us shopping. First, we went to an electronic store where he was going to buy me an electronic Japanese-English dictionary but couldn't find a good one.
Then, we ...