Nikkei Uncovered: a poetry column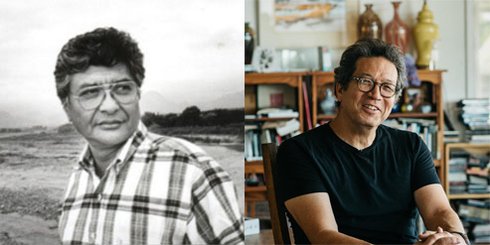 This month, we are greatly honored to present a poem by renowned and beloved Peruvian poet, the late José Watanabe. In turn, his poetry here honors the 75th birthday of his mama and the indelible impact of mothers. The wonderful translation for the poem is provided by Michelle Har Kim. Joining Mr. Watanabe is a pair of poetic fragments from another the Los Angeles-based and another literary treasure, Sesshu Foster. To have two renowned Nikkei Latino writers published together in this column is something I've been very excited to do for quite some time now. Enjoy.
— traci kato-kiriyama
* * * * *
The ...