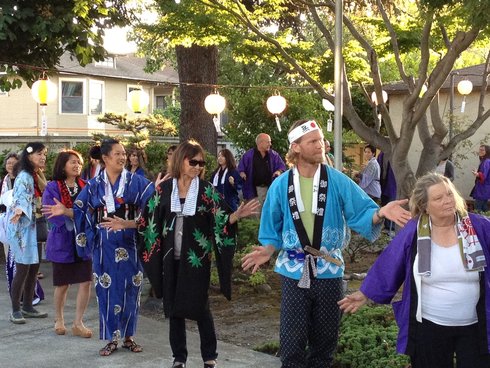 About a year ago, my mother called to tell me that my grandmother had stopped eating. It was expected that she would deteriorate rapidly in the coming weeks, maybe days. Come home, she said, it was time to say goodbye.
Within a day, I found Bachan at my aunt's house in Fresno. As I held her fragile hands between my own, I was especially sensitive to feeling her bones swimming beneath the skin, its surface freckled with age and blue with veins, still delicately vital.
Prominently displayed in her room was the family butsudan, a solemn, lacquered shrine devoted ...