Nikkei Chronicles #8 — Nikkei Heroes: Trailblazers, Role Models, and Inspirations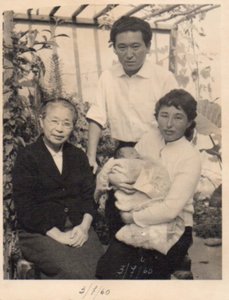 As we commemorate 120 years of Japanese immigration to Peru, I'd like to share a personal reflection inspired by the immigration story of my great-grandmother, who has been an enormous source of admiration for me both as a person and as a woman. Her story is probably similar to that of many other women, a story that is so rarely told. I'm going to take this opportunity to tell it, since it has been 120 years since the Sakura Maru arrived in Callao.
My great-grandmother, Yoshino Sakurai, was from a small town in the mountains called Ojiya, in ...