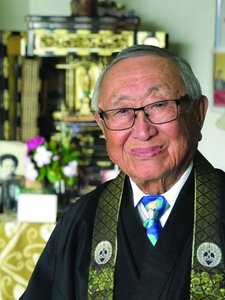 Reverend Sasaki is no stranger to challenges in life; as one of the longest-serving Jodo Shinshu Buddhist priests in the United States, Reverend LaVerne Senyo Sasaki has helped maintain the presence of Buddhist church within Northern California for over 60 years.
Now almost 90 years young, Reverend Sasaki still preaches at Buddhist Temples. At a service at the Buddhist Church of San Francisco in October 2019, he recalled humorously the difficulties of holding services and keeping audiences chanting sutras for fifteen minutes.
Yet despite these minor frustrations, Sasaki remains proud of his work. The son of a Buddhist reverend and ...