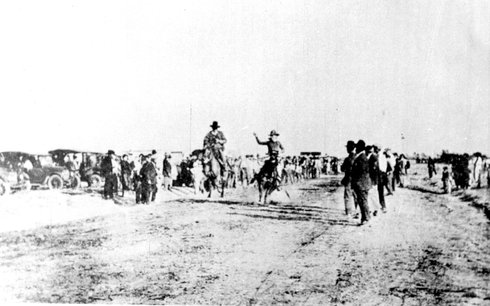 The first fireworks in Huntington Beach were brought by the Smeltzer Japanese Association in 19051, as their contribution to the patriotic celebration. By 1910, the daylight and evening fireworks were an advertised highlight of the Huntington Beach July 4th events, beginning in the morning and continuing through nightfall.
In 1910, the saltwater plunge near the Huntington Beach pier was open and the Pacific Electric Railway line along the beach dropped visitors off next to the pier by the hundreds.
Thousands were making their way to Southern California beaches for the holiday. The Los Angeles Herald reported on July 4 ...