Tessaku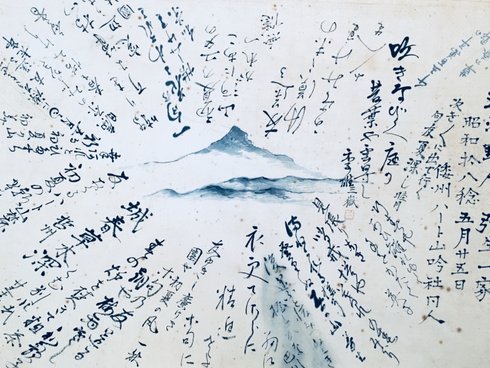 And did your mother work in camp?
You know, she was doing embroidery here before they went to camp. Oh, this is when we're leaving Heart Mountain. There was a Mr. Kinushita. Being it's a desert area there's a lot of Jasper rocks and dinosaur bones sometimes. And Mr. Kinushita started a rock group so they can go outside the campground and look around the desert area for rocks.
Adina: Oh, is that how they got started in all that?
Yeah. So Mr. Kinushita made arrangements and Grandpa was right away into this thing ...