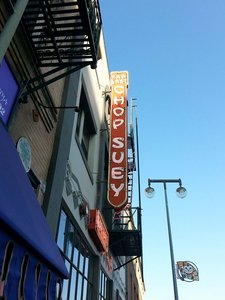 Few places truly define the Japanese American experience in Southern California than "Chinameshi" and the Far East Cafe on First Street in Little Tokyo.
"Chinameshi," chop suey, old style Cantonese—a style of cuisine that is truly American. Like pizza, it was "ethnic food" that was tailored to American tastes. Stuff that didn't exist in the old country.
The Far East "flavor" was in many ways uniquely Japanese American. Chinese American immigrants came together with Japanese American immigrants to create dishes that became the stuff of legend in JA circles.
In 1935, the Jung family from Hoy Ping County ...