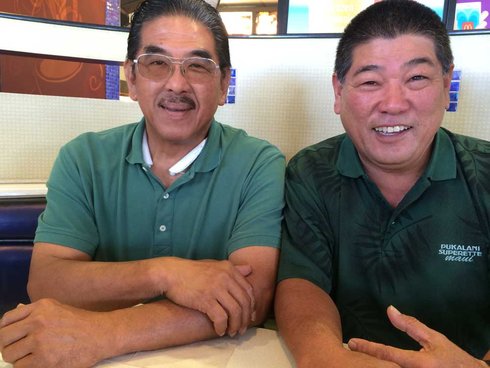 Sansei Nakashima Brothers Are Leading Their Family Store Into Its Sixth Decade of Business
Rice—and lots of gambare (persevere) spirit—are just two of the many keys to Pukalani Superette's business success in Upcountry Maui.
Ask owners—and brothers—Aric and Myles Nakashima what their biggest seller is and they'll tell you it's rice.
"Rice?" you ask. Yes, hot rice—already cooked and ready to eat with any type of okazu (side meat or vegetable dishes).
"Everybody eats rice," said younger brother Myles, adding that customers often buy rice and some of the hot food entrees ...