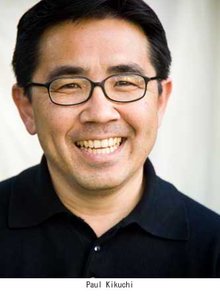 A new generation of Japanese America is rising and playwright Paul Kikuchi represents a different breed of Asian American theatre practitioners ready to tackle head on the next era of issues. But if you're expecting a gut-wrenching, emotionally heavy discourse on racial politics, think again.
In a climate where even the mere mention of "race" can cause bristling and defensive walls to sprout, Kikuchi's new play IXNAY offers a hilarious satire of Asia America that disarms even the most weary.
A comedy, IXNAY tells the story of Raymond Kobayashi, an under-achieving third generation Sansei Japanese American who rejects ...
!--break-->