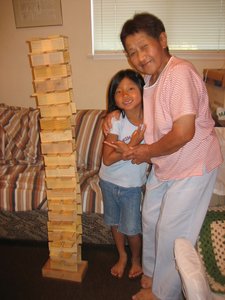 I used to think that my mom was the cheapest person in the world. I cringed with embarrassment at the thought of taking greatly overused paper bags for my school lunch—you know, crinkled up to make the most abused dollar bill look crisp.
Then I started to realize that she just didn't want to live beyond our means, a not-so-wealthy family of seven living in the countryside of West Sacramento. There were just too many mouths to feed in a single-income household, particularly when that single income depends on the seasonal harvest of tomatoes.
Perhaps her living through ...