Nikkei Chronicles #5 — Nikkei-go: The Language of Family, Community, and Culture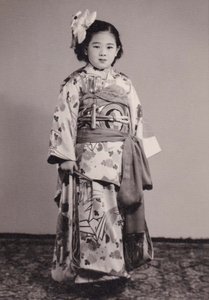 This familiar phrase, "made in Japan" (Nihon-sei) reminds me of my mother, Yaeko. She was born in Gunma, Japan, on March 7, 1927. Her parents, Matsuji and Kichi Niikura, always had old fashioned Japanese values. Yaeko was their only daughter among their three sons, Hiroshi, Katsumi, and Kazuhiko. She loved sewing and designing. Her dream was to become a fashion designer, however her parents had other ideas in mind. They wanted their daughter to marry and to have a family of her own.
Everything changed when World War II broke out between Japan and U.S.A. on December 7 ...