Nikkei Chronicles #3 — Nikkei Names: Taro, John, Juan, João?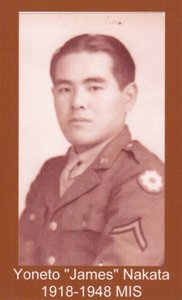 Who is Mary Mieko Sunada? It begins with my birth certificate. A baby girl is born Mary Mieko Nakata on January 1, 1948 at 1 a.m. at 1-4 Tanaka-machi Askusa Daito-ku, Tokyo, Japan. My parents are Yoneto Nakata from Sanger, California, U.S.A. and Yaeko Niikura from Gumna-ken, Japan.
My father, Yoneto, became the last of the Nakata family. He had no brothers or sisters. His mother got sick after giving birth to him and the family moved back to Japan. He returned to the U.S.A. after both parents had passed away. He was drafted into ...