Imagine Little Tokyo Short Story Contest VII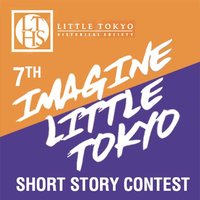 I am inside Marukai Market when the muffled sound of the taikos indicate the Oshogatsu Festival has begun. Several strong, clear beats slip through the door with every entrance and exit. As people settle down to observe the New Year's celebrations, I pay for my mentsuyu and leave.
Onstage, the Nisei Week Queen and Court are preparing to throw mochi into the crowd for mochi-maki. Hisa always urged me to try and catch one with her, but—proud as I was—I refused, claiming I was too old for such things. And now, Hisa will be fifteen forever, and ...