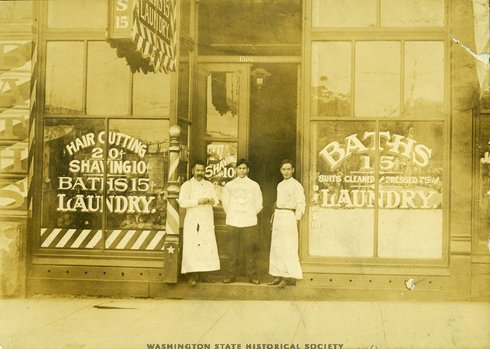 And here is an extraordinary document from an exceptionally rare source. This hand drawn map produced by Kazuo Ito shows the extent of Tacoma's Nihonmachi or Japantown about 1920.
The individual listings show Japanese operated businesses, many of which also served as family homes for the 1700 residents of Japanese ancestry living in downtown Tacoma. These were the townies-the merchants, innkeepers, restauranteurs, grocers, teachers, barbers, tailors, photographers, doctors, mechanics, apothecaries, florists, bankers, porters, and artists who made up Tacoma's thriving Japantown.
Joe Kosai, who grew up in his family's hotel on Pacific Avenue and later taught math ...