Nikkei Chronicles #2 — Nikkei+ ~ Stories of Mixed Language, Traditions, Generations & Race ~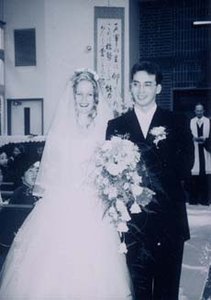 Nearly every year my husband remembers that we got married on October the 24, 1998. We did not. Stereotypes aside, I, as the woman, and hence the one with the better memory, know for a fact that it was October the 17th, 1998, as I did nearly everything for the wedding. This is not something to be proud of; it is my biggest indictment. And it was my biggest mistake on all cultural fronts—I will get to that.
I remember the date clearly because I used beautiful Japanese purple silk kimono material around sage, clove, nutmeg, citrus, and cinnamon ...