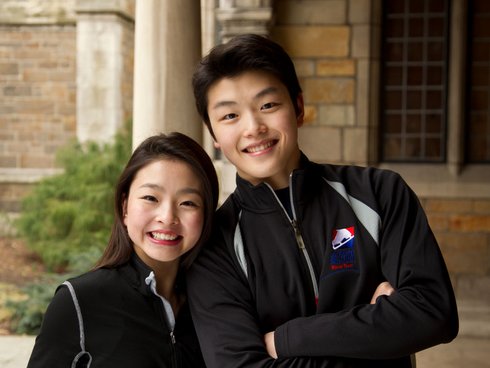 All it took was a family trip to Washington D.C. and some incredible seats at the 2003 World Figure Skating Championships to turn two single skaters into one of the top U.S. ice dance teams.
Maia and Alex Shibutani started skating at four and seven-years-old as single skaters and had, admittedly, not paid as much attention to ice dance, a discipline that combines figure skating and ballroom dancing. But when they watched the World Championships in second-row seats with their parents and grandmother, it all changed.
"We were just so impressed with their speed and power and command ...