Speaking Up! Democracy, Justice, Dignity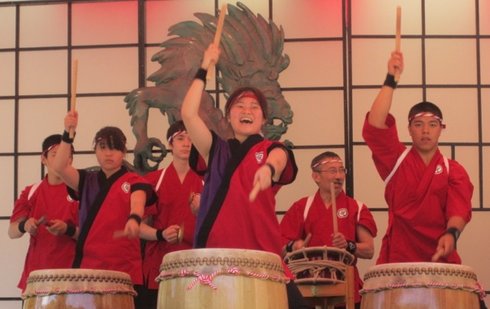 Since ancient times, taiko has played an important role in the folklore of Japan. Taiko appear in many Japanese myths and legends, and it is the principal instrument for the folk music of that island nation. In recent times, taiko has taken root in North America, largely among the third and fourth generation descendants of Japanese immigrants (Sansei and Yonsei). Can folklore survive and is it still useful to modern day Americans? Is taiko being used to develop or create a modern folklore here in America?
Folklore can be viewed as the accumulated wisdom, values, customs, and beliefs of a ...