Little Tokyo Community Profiles - 2010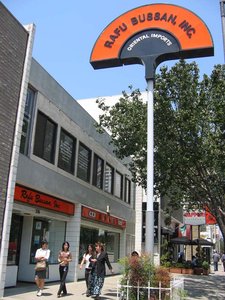 It is hard to miss this wonderful gem of Los Angeles's Little Tokyo District. With its big orange sign shaped like a fan and wide storefront windows to match, Rafu Bussan Inc. stands out as a landmark in the neighborhood. The front window displays a wide collection of Japanese import products—from books, to dolls, ceramics, chopsticks, earthenware, and vases—a selection which exemplifies the diversity of this 7,000 square foot store at the heart of Little Tokyo.
Rafu Bussan holds one of the longest histories in the Little Tokyo community, and has been a fixture there for ...