From a Japanese American Literature Class at a German University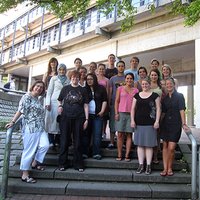 While attending the University of Wuppertal in Germany, I took a course where I learned about the history and development of Japanese Americans in the United States, from their first experiences with Americans and their reasons for moving to a new country, to their inconceivable experience during the Second World War, after Japan attacked Pearl Harbour. During the course, we reviewed many stories and books written by Japanese American writers, which provided interesting but alarming and thought-provoking insights into Japanese American lives.
One of the books I preferred was the novel No-No Boy by John Okada. Published in 1957, it ...